Inspirational Bible Readings
What an incredible gift God gave us when the Bible was written. It wasn't until I was diagnosed with a rare cancer (Dirty Harry) did I find the kind of comfort in the Bible that I had always heard of and wished for. I wonder sometimes if it hadn't been for Dirty Harry would I have ever learned to lean on God like I do now? Would I have ever learned to completely trust God's decisions for my life and that he would be with me always? You will find a list of verses that wrapped me in a shawl of encouragement and reassurance. I hope that you feel the ease in your hear that I do when you read each verse.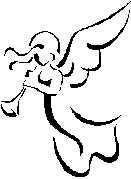 Courage
Philippians 4:13 I can do all things through Jesus Christ who strengthens me. (This verse was "given" to me by my Auntie Betty. She used it as a source of strength during a dark time in her life and I also found it to be a source of strength during my fight against Dirty Harry. Thank you Auntie Betty!)
Isaiah 41:10 Fear no, for I am with you; be not dismayed, for I am your God. I will strengthen you, yes, I will help you, I will uphold you with My righteous right hand.
Deuteronomy 31:6 Be strong and of good courage, do not fear nor be afraid of them; for the Lord your God, He is the One who goes with you. He will not leave you nor forsake you.
I Corinthians 10:13 ...And God is faithful; he will not let you be tempted beyond what you can bear.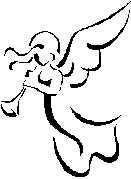 Patience This was a big struggle for me during the time I was initially diagnosed with cancer. I found it difficult to understand why we had to run tests, find the correct chemo regimen, do our own research, contact a doctor who had experience with my rare cancer, and the many other things necessary to survive. I just wanted to get hooked up to an IV and start some kind of chemo! My life was at risk! Through these verses I was reminded of how patience is necessary, especially in my life and during that time. God was going to look after me, I just needed to be a patient Christian.
Romans 5:3-5 And not only that, but we also glory in tribulations, knowing that tribulation produces perseverance; and perseverance, character; and character, hop. Now hoe does not disappoint, because the love of God has been poured out in our hearts by the Holy Spirit who was given to us. (This verse reminded me on a daily basis that there are reasons for tribulations in our lives. We learn from them and they make us stronger Christians. This verse would give me a "light" at the end of a tunnel that sometimes seemed endless.
Romans 12:12 Rejoicing in hope, patient in tribulation, continuing steadfastly in prayer.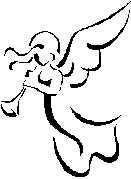 Faith
Matthew 21:22 And whatever things you ask in prayer, believe, you will receive.
Psalm 91:4-6 &11 He will cover you with his feathers, and under his wings you will find refuge; his faithfulness will be your shield and rampart. You will not fear the terror of the night, nor the arrow that flies by day, nor the pestilence that stalks in the darkness, nor the plague that destroys at midday. For he will command his angels concerning you to guard you in all your ways.
Luke 8 :43-47 (Jesus was among a crowd of people) And a woman was there who had been subject to bleeding for twelve years, but no one could heal her. She came up behind him and touched the edge of his cloak, and immediately her bleeding stopped. "Who touched me?" Jesus asked. When they all denied it, Peter said, "Master, the people are crowding and pressing against you." But Jesus said, "Someone touched me; I know that power has gone out from me." Then the woman, seeing that she could not go unnoticed, came trembling and fell at his feet. In the presence of all the people, she told why she had touched him and how she had been instantly healed. Then he said to her, "Daughter, your faith has healed you. Go in peace." (I stumbled across this passage a few days after finding out that Dirty Harry was coming back and had spread to my lymph nodes. It reminded me that it was crucial for me to trust God during this "crappy" time, and not question or doubt what he was doing in my life. God has a plan for me and it is my job is to have faith in God's healing powers because my faith will heal me.)
Mark 11:24 Therefore I say to you, whatever things you ask when you pray, believe that you receive them, and you will have them.
Hebrews 13:5 Keep your lives free from the love of money and be content with what you have because God has said, "Never will I leave you; never will I forsake you."
Psalm 46:1 God is our refuge and strength, an ever-present help in trouble.
Mark 11:24 Therefore I tell you, whatever you ask for in prayer, believe that you have received it, and it will be yours.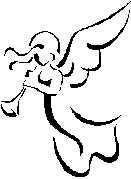 Health One thing I learned through my experience with cancer is that God does not want us sick and he isn't the one who makes us ill. It is Satan who invades our bodies with disease and it is he who we should blame.
Psalm 147:3 He heals the broken hearted and binds up their wounds
Proverbs 16:24 Pleasant words are like honeycomb, sweetness to the soul and health to the bones.
Proverbs 17:22 A merry heart does good, like medicine, but a broken spirit dries the bones. (These two verses often remind me that your OUTLOOK on things greatly determines you OUTCOME!)
Matthew 10:1 He called his twelve disciples to him and gave them authority to drive out evil spirits and to heal every disease and sickness.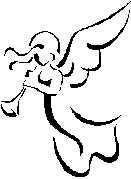 Hope
Psalm 31:24 Be of good courage, and He shall strengthen your heart, all you who hope in the Lord
Romans 8:25 But if we hope for what we do not see, we eagerly wait for it with perseverance.
Romans 15:13 Now may the God of hope fill you with all joy and peace in believing, that you may abound in hope by the power of the Holy Spirit.
Psalm 18:16 He reached down from on high and took hold of me; he drew me out of deep waters.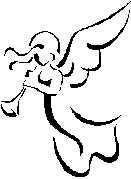 Worry Wow! What a difficult one for me. I worried about everything-my husband, my family, medications, chemo, my tumors, surgery, when and what I could eat. You name it...I worried about it. These verses helped me put worrying into perspective.
Philippians 4:6-8 Be anxious for nothing, but in everything by prayer and supplication, with thanksgiving, let your requests be made known to God; and the peace of god, which surpasses all understand, will guard your hearts and minds through Christ Jesus. Finally, brethren, whatever things are true, whatever things are noble, whatever things are just, whatever things are pure, whatever things are lovely, whatever thins are of good report, if there is any virtue and if there is anything praiseworthy; meditate on these things.
Matthew 10:31 Do not fear therefore; you are of more value than many sparrows.
Sources: Our loving and supportive Sunday School Class, New Beginnings at Timberlake United Methodist Church.
One-Minute Pocket Bible for Men (borrowed from my Uncle Jac! Thanx!)